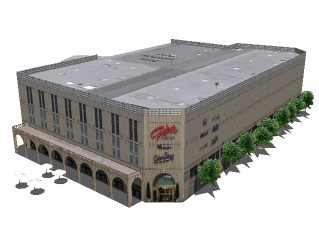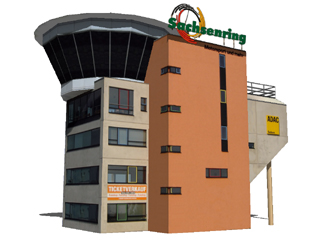 Axel Monse ('MisterFoley')
My Name is Axel Monse (aka ´MisterFoley´).
I was student at the University of Applied Sciences (FH) in Mittweida. I studied Multimedia Technology and I finished my studies with "excellent" in September 2009. Content of Teaching are marketing, 3d modeling and animation, design and programming with (X)HTML/CSS, PHP, Java, C++ and Visual Basic. I am familiarwith the 3D computer graphics applications Autodesk 3dsMax, Caligari TrueSpace, Google Sketchup and I have good experience with Adobe Photoshop and Premiere.
During my studies, I worked for the University of Chemnitz for 3 years to create computer animations to present a mobile robots cup and a future robotics project. In this time I have learned to work independently and to be just in time. As head of a team I managed a huge study project to rebuild the antique Rome in 3D in onlyone semester. I implemented the projects with the 3D Tool Caligari TrueSpace.
When I worked for the game developer "Related Designs Software GmbH" (creator of the Games ANNO1404/Dawn of Discovery) during my internship in 2008 I get experience to create more efficient 3D game assets for real-time game engines.
I am creating efficient-modelled, photo-textured and geo-referenced models with Google Sketchup for GoogleEarth since Spring 2009. You can find these models on this page or here. I get a award as "Featured Google Earth Modelers" in summer 2009. As first and only German Google Earth 3D Artist i´ve got the certificate "Google Qualified Developer for Geo 3D" in July 2011.
Since November 2009 I am working for Ironshark GmbH. If you are interested in my skills, please contact me.